For S.
Here's a recent, and for me very convenient, story in the Seattle P-I about immigration fraud and extortion going on at the site of a new, low-income housing project.
This taxpayer-funded mega-project is being brought to you by guess who?
[Boinnnngggg!] Catholic Community Services
You remember them right?
No?
Aw come on now. You can do it. How about this:
Michael Reichert
Still no? Hm. You people haven't been paying attention, maybe?
OK . . . Yeah, yeah . . .  You can make a call.
[B-r-r-r-r-ring!]
Yeah, TBQ? I gottsa know: Who's Michael Reichert?
---
Easy: Michael Reichert is the guy who co-founded Low-Income Housing Institute along with Frank Chopp and [ahem] Scott Morrow, back in 1991.
Michael Reichert . . . the guy whose still got a joint at the Aloha Inn, together with old pal Scott Morrow. (The property is owned by LIHI, but I'm told they're trying to dump it.)
Micheal Reichert . . . the guy who was instrumental in creating the 2-1-1 crisis hotline that refers people (even families for chrissakes) to Nickelsville.
Nickelsville. A homeless camp run by who?
Anyone? Anyone?
Scott Morrow
–or as some people call him Scutt Morrow.
–or as I call him: Shmorrow [SHARE + Morrow]
---
Michael Reichert is one of the biggest wheeler-dealers in low-income housing today.
He's like the legitimate face of Scott. Or the twin that lived. Or something like that.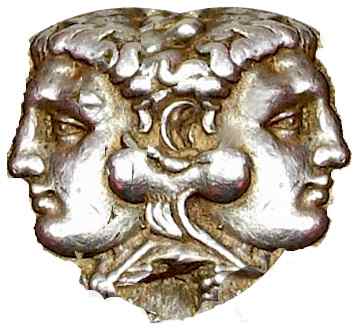 Or maybe not.
Maybe Reichert's not really not so legitimate after all, see? Because it appears that this joint of his (Catholic Community Services) takes City money to build buildings and then hires subcontractors to do it on the cheap.
And how do they do that?
Ya want another phone call? Or you wanna go for it all right now? Come on!
For a million dollars!
A contractor hired to work on a city of Seattle-supported housing is now accused of extorting money from workers by threatening to report them to immigration authorities.
Yeah, baby.
That's Catholic Community Services, folks. Remember that name.
Whyntcha give 'em a call at one of these numbers right now?
Or whyntcha just save yourself some time and ask if they're in-on-the-skim? And for how much?
I should have their tax returns for you shortly. And when you see 'em, you'll go:
Hey! These guys are the real thing.